Welcome
The Organizing Committee invites you to take part in the 9th International Symposium on Crystalline Organic Metals, Superconductors and Ferromagnets (ISCOM 2011), which will be held on September 25 – 30, 2011, in Gniezno near Poznań. The Symposium is organized by the Institute of Molecular Physics of the Polish Academy of Sciences and follows an already long lasting series of previous meetings: Mittelberg (Austria, 1995), Sesimbra (Portugal, 1997), Oxford (United Kingdom, 1999), Rusutsu (Japan, 2001), Port-Bourgenay (France, 2003), Key West (USA, 2005), Peniscola (Spain, 2007), and Niseko (Japan, 2009).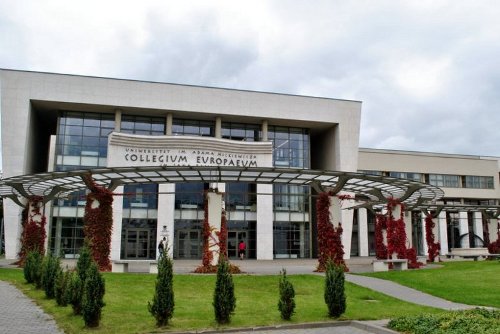 ISCOM is the preeminent forum for interdisciplinary discussions of the chemistry, physics, materials science and technology of crystalline molecular solids, including the following main topics:
Synthesis of New Molecules and Molecular Materials
Physics of Low Dimensional Metals and Superconductors
Electron Correlations in Molecular Materials
Molecular Magnetism
Functional Materials
Organic Thin Films and Devices
Organic Molecular Nanoscience
Field- and Photo-Induced Phenomena
Theory, Modeling and Computation
The ISCOM 2011 will be organized in Collegium Europaeum Gnesnense (Kolegium Europejskie im. Jana Pawła II), which is a new branch of the Adam Mickiewicz University of Poznań.
On behalf of the Organizing Committee
Roman Świetlik
Chairman of ISCOM 2011