We are pleased to announce that Institute of Molecular Physics, Polish Academy of Sciences in Poznań together with Institute of Physics, Academy of Sciences of the Czech Republic in Prague organize
XX POLISH-CZECH SEMINAR
"STRUCTURAL AND FERROELECTRIC PHASE TRANSITIONS"
The Seminar will be held in Ustroń, Poland, May 21 - 25, 2012. Ustroń is situated in Beskid Śląski, a scenic mountain region located south of Silesia agglomeration, in the vicinity of Bielsko Biała, Cieszyn and Żywiec.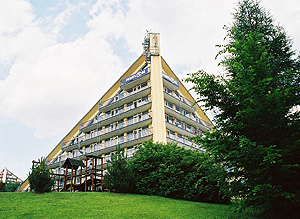 We would like to dedicate the XX Polish-Czech Seminar to our colleagues Jan Petzelt and Milada Glogarova at the occasion of their significant jubilee.
We cordially invite you to participate in the Seminar.
The Seminar Organizers