The European Conference
PHYSICS OF MAGNETISM 2021 (PM'21)
June 28 - July 2, 2021 Poznań, POLAND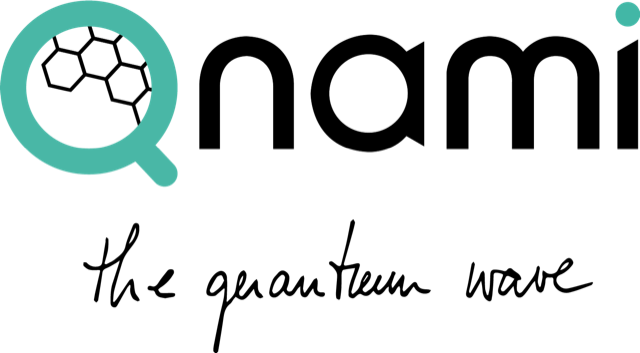 * The company representative will be available after booking a meeting
For videoconference please use the Chrome/Chromium/Edge/Firefox browsers with access to a microphone and optionally with webcam.
Qnami is a VC-backed high-tech company with its roots at the Physics Department of the University of Basel in Switzerland. It develops fundamental new technology using quantum mechanics. The control of the state of a single electron enables measurement with a precision that could never be achieved before. The technique is called quantum sensing and Qnami is enthusiastically developing it to improve people's lives and the world. Extensive academic research and deep knowledge build the ground for all that Qnami does. With this technology, Qnami is redefining the common understanding of precision. Qnami offers an open team culture of mutual respect and intercultural understanding which is both business and scientific minded. Qnami attracts young, multicultural, open and skilled team members, who have a deep passion for the work.
Attend our Scientific Talk by Dr. Hai Zhong (Talk ref: oral O-3-08), Application Scientist at Qnami - Tuesday, June 29th, 2021, at 3:45 p.m. CEST.
Qnami's Innovation [-]
By combining NV Magnetometry and Scanning Probe Microscopy techniques onto a single platform, Scanning NV Magnetometry allows the simultaneous acquisition of the sample's topography and its surface magnetic fields with nanoscale resolution. While the tip's radius of curvature determines the lateral resolution for the topography image, it is the distance between the NV centre and the sample surface which determines the lateral resolution for the magnetic image. Quantum sensing technology at its best. Curios to learn more about NV Magnetometry and the fundamentals of NV centres in diamnod as Quantum Sensors? Then, don't miss the chance:
Download the White Paper
Download the Technical Note
Quantilever™ MX: [-]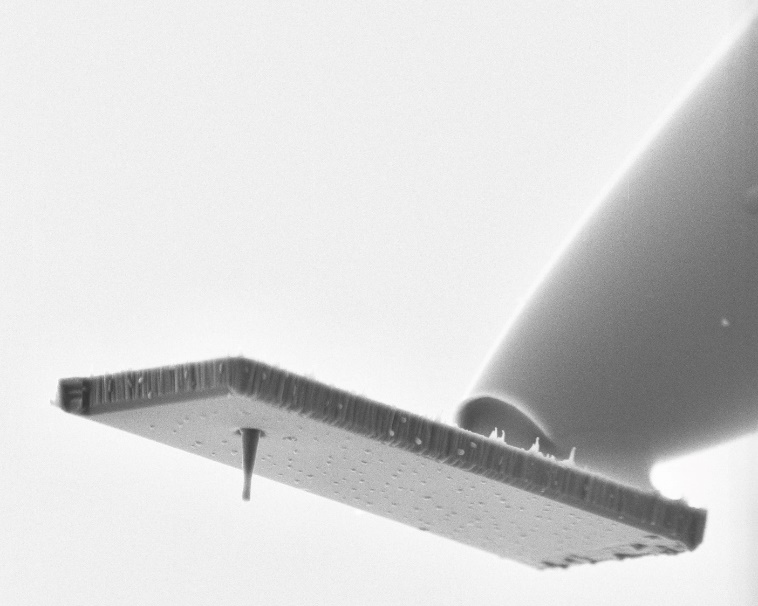 Qnami Quantilever™ MX are diamond probes with a single-spin NV center for imaging of magnetic fields.  We designed this series for magnetic imaging with nanoscale resolution. With a single NV spin at the apex of the tip, Quantilever™ MX probes scan surfaces with extreme precision and allow non-perturbative analysis of a large variety of magnetic materials. Combine it with the Qnami ProteusQ for the best possible result.
Download the Specification Sheet
Qnami ProteusQ: [-]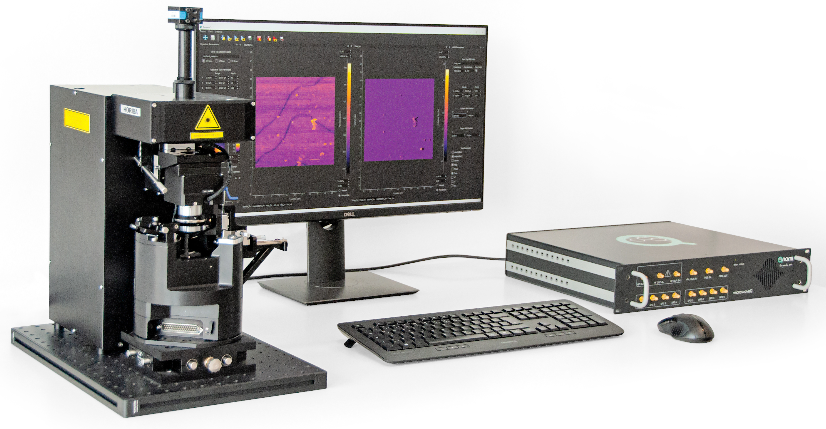 Qnami ProteusQ is a complete quantum microscope system. It is the first scanning NV (nitrogen-vacancy) microscope for the analysis of magnetic materials at the atomic scale.  The Qnami ProteusQ system comes with state-of-the-art electronics and software. Its flexible design allows for future adjustments and scaling, expansion and capability upgrades.  The proprietary Qnami ProteusQ quantum technology provides high precision images for you to see directly the most subtle properties of your samples and the effect of microscopic changes in your design or fabrication process.
Download the Brochure
Download the Specification Sheet
Applications: [-]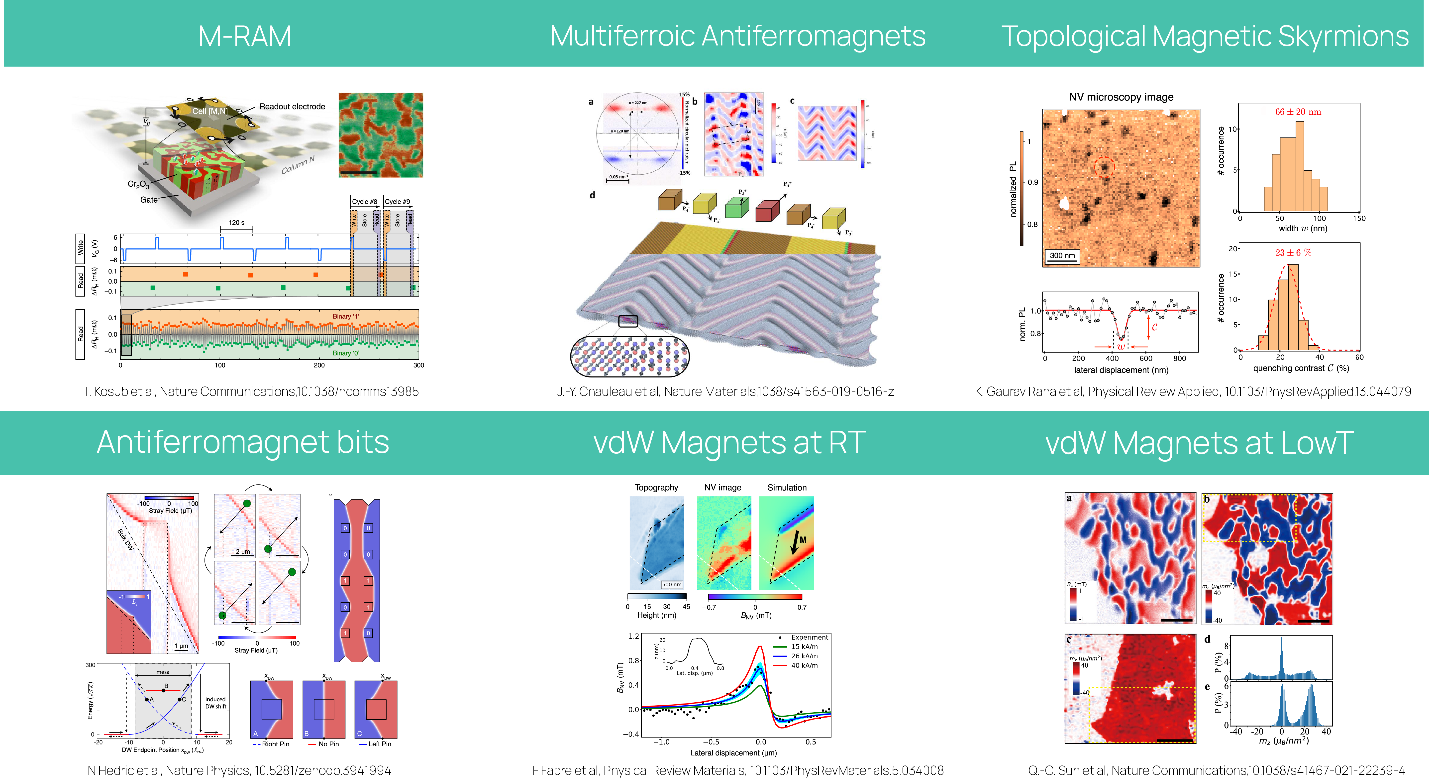 Qnami's technology enables measurement of magnetic fields that have never been measured before. The ability to measure atomic-sized magnetic fields opens up a wide range of applications such as material characterization, current imaging in integrated circuits, spintronics, non-volatile memories, 2D materials, biological systems, quantum devices, and much more.
Antiferromagnetic spin texture in multiferroics at room temperature
n our first application note, we show how Qnami ProteusQ™ can be used to image antiferromagnetic spin textures with state-of-the-art accuracy. We present two modes of operation allowing to rapidly converge towards quantitative understanding of the magnetic textures at the surface of an antiferromagnet. We use BiFeO3 as a prototype example, where we reveal spin cycloidal antiferromagnetic order with a performance that compares favorably with the recent literature.
Attend our Scientific Talk by Dr. Hai Zhong (Talk ref: oral O-3-08), Application Scientist at Qnami.
Download the Application Note
Room-temperature in-plane magnetization in 2D van der Waals magnets
Using Qnami Quantilever™ MX probes, the team led by Prof. Dr. Vincent Jacques (Laboratoire Charles Coulomb – CNRS and University of Montpellier) identifies the only van der Waals material known to date where magnetic order occurs in a few atomic layers even at room temperature.
Learn more in our Applications page.
Characterization of magnetic walls in 2D van der Waals magnets at low temperature
Applying scanning NV magnetometry to cryogenic temperatures allowed Prof. Dr. Jörg Wrachtrup (University of Stuttgart, 3. Physikalisches Institut)and his collaborators to reveal magnetic domains and study their dynamics in atomically thin van der Waals magnets.
Learn more in our Applications page.
Visit our Headquarters in Basel - LiveStream Tour of Qnami - October 2020:
The company/exhibitor is responsible for the provision of the information materials and links on this website. We explicitly disclaim any and all liability for material provided to website visitors.