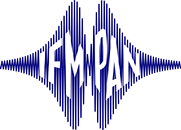 IV Forum EMR-PL
Poznań, June 27-29, 2016
Registration
Registration & payment
Regular payment
before May 8, 2016
Last minute payment
after May 8, 2016
Students
600 PLN
800 PLN
Regular
900 PLN
1200 PLN
Conference fee includes:
Access to the scientific sessions
Book of abstracts
Poster session
Coffee breaks
Conference dinner
Lunches
Insurance
Registration fee does not include personal, travel or medical insurance of any kind. The IV Forum EMR-PL Organizing Committee does not take any responsibility for any participant failing to insure.
On-site registration
Registration is close
On-site registration will take place at the Conference Desk. If the registration fee has not been received in advance, the payment of 1500 PLN should be made on-site by cash.