The European Conference
PHYSICS OF MAGNETISM 2021 (PM'21)
June 28 - July 2, 2021 Poznań, POLAND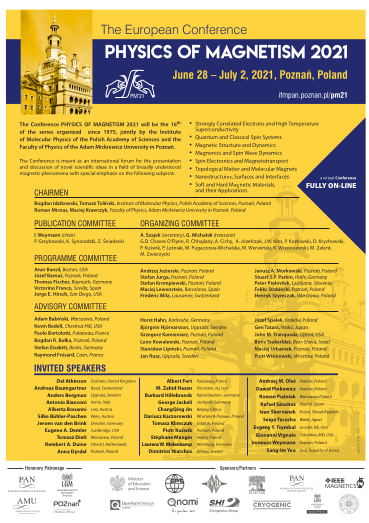 PDF, A3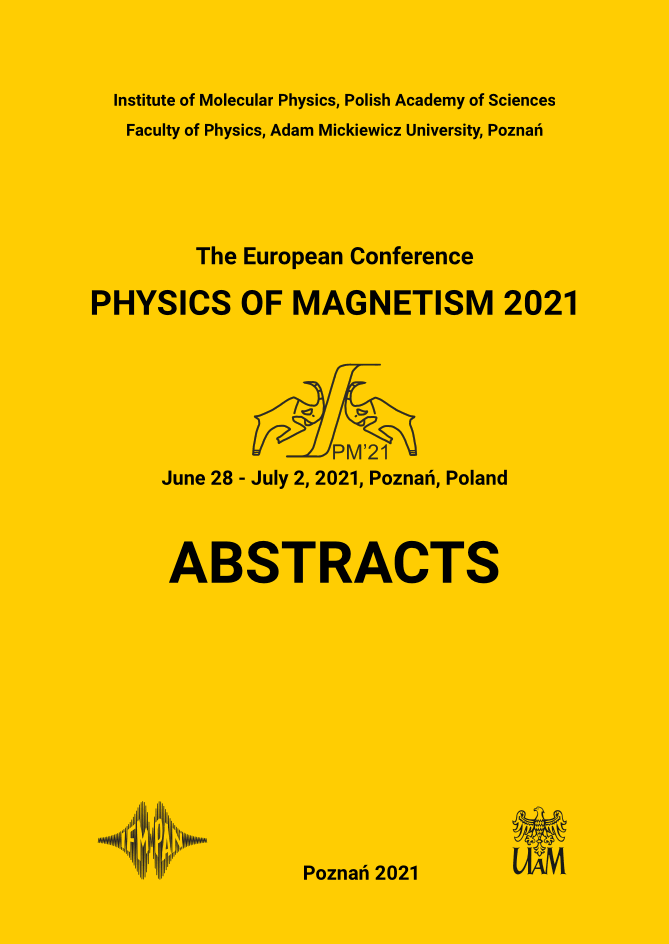 PDF
The European Conference Physics of Magnetism 2021 will be organized fully on-line
The conference proceedings will be published in the Journal of Magnetism and Magnetic Materials
(see Abstract & Papers for details)
In response to multiple requests, deadline for paper submission has been extended to July 20th, 2021.
The PM'21 Conference was originally planned as PM'20.
The European Conference PHYSICS OF MAGNETISM 2021 (PM'21) will be held on June 28 - July 2 in Poznań, Poland. The current event is going to be the sixteenth in a series which started in 1975. The conference aims to be an international forum for the presentation and discussion of novel scientific ideas in the field of broadly understood magnetism and magnetic materials.
The meeting is organized jointly by the Institute of Molecular Physics, Polish Academy of Sciences and the Faculty of Physics, Adam Mickiewicz University, Poznań.
Previous Physics of Magnetism conferences:
(Web pages marked with an asterisk were created in 2013 for informational purposes.)