The European Conference
PHYSICS OF MAGNETISM 2020 (PM'20)
June 22-26, 2020 Poznań, POLAND
Due to strict recommendations of the Polish Government and academic authorities on mass events, we are considering postponing the PM'20. The details will be provided soon. Thank you in advance for your understanding.
Venue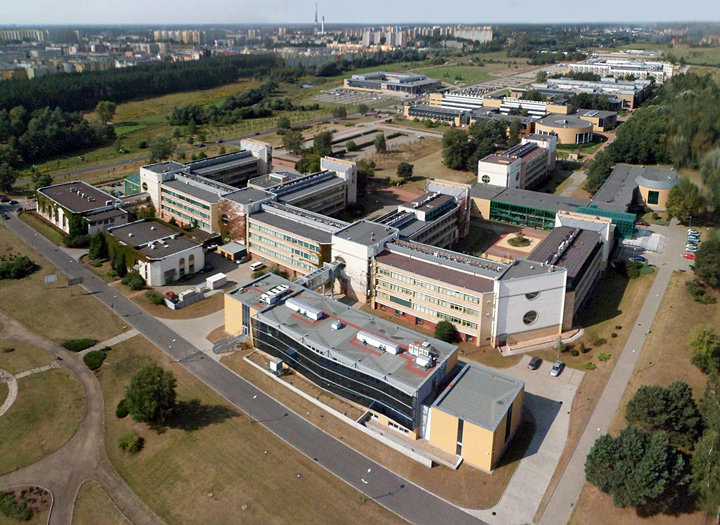 photo by Rafał Wojtyniak
The Conference will be held from June 22nd through June 26th at the Campus of the Faculty of Physics, Adam Mickiewicz University, Poznań, Collegium Physicum, Uniwersytetu Poznańskiego 2 (former Umultowska 85)
How to get to Collegium Physicum - in Polish
Localization of Collegium Physicum on the city map: Google Maps, OpenStreetMap
Municipal transportation: information, timetables
Transportation to and from Poznań: Poznań Airport, Trains timetable
Transportation to Collegium Physicum from Poznań Airport, from train station Poznań Główny.
Information about taxi
After arrival, the simplest way of getting to your hotel is to hire a taxi. The taxi ranks are conveniently located next to both the airport and the train station.
We recommend using one of the following companies:
Euro Taxi, phone: +48 61 8 111 111
RMI Taxi, phone: +48 61 8 219 219 or 196 68
The names (phone numbers) should be clearly displayed on the roof and side doors.
As in any other big city, please be warned that not all taxi drivers behave ethically towards their customers. Avoid using cars where displayed phone numbers do not start with "61".
The Price for a ride from the airport to the Vivaldi Hotel should not exceed 30PLN (or 45PLN on Sunday or during the night).
The Price from the train station Poznań Główny (Poznań Main Station) to the Vivaldi Hotel should not exceed 15PLN (or 22PLN on Sunday or during the night).
In general, the taxi price consists of a starting price (approx. 7 PLN), and a price for the 2nd and each next kilometer (approx. 2.50 PLN).
During night hours and on Sundays prices are 50% higher.