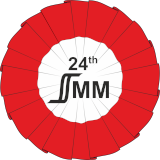 24th Soft Magnetic Materials Conference
September 4-7, 2019, Poznań, Poland
Conference Proceedings
Manuscripts submitted by the participants of the 24th Soft Magnetic Materials Conference will be published after peer review process in the current regular issue of Journal of Magnetism and Magnetic Materials and pulled into the online Special Issue. All articles will appear in different regular issues of the journal, although they will be clearly marked and branded. Only one paper per registered participant may be published. The final decision about paper acceptance/rejection will be made by the SMM Editors, on the basis of two peer reviews and final journal Editor assessment of manuscript overall quality, as accepted papers need to meet the highest standards of JMMM.
Opening date for receiving submissions: 15th June 2019
Submission deadline: 15th August 2019
It is important that the Authors select the correct article type in EVISE , namely VSI: SMM 24.