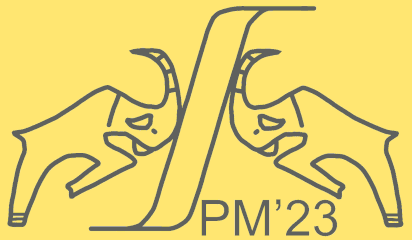 The European Conference
PHYSICS OF MAGNETISM 2023 (PM'23)
In Memory of Professor Roman Micnas
June 26-30, 2023 | Poznań, POLAND
Exhibition
The Institute of Molecular Physics of the Polish Academy of Sciences and the Faculty of Physics of the Adam Mickiewicz University organize the 17th European Conference Physics of Magnetism (PM'23). The Conference was held for the first time in 1975, and as usual, the 2023 meeting will take place at the University Campus in Poznań. The Conference is an international forum for the presentation and discussion of novel scientific ideas in the field of broadly understood magnetic phenomena and modern magnetic materials. In the coming year, we expect around 400 scientists from all over the world.
We are pleased to announce that a five-day exhibition of scientific instruments, laboratory equipment, books, software and activities of research related institutions will also be organized at the same venue coupled with the scientific program. In 2021 we organized an online conference due to Covid restrictions and created the virtual rooms for our exhibitors.
This time we offer our exhibitors stands in real space. The proximity of both events creates, as the last (stationary) edition of PM'17 showed, an excellent opportunity for direct contacts between producers and sellers with scientists, engineers and technology experts.